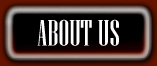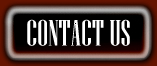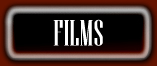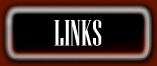 Hello and welcome to the King Size Films website (formerly Infinity Films), the home of random films for random people! Here you can find all of our films, as well as information about us and how to contact us. We hope you enjoy browsing our films, and please feel free to offer any criticism. Of the constructive kind, naturally.

If you would like to receive updates from us when we add anything to the site or make a new film, or want to be the first to hear when we announce new films in the works, contact us using the information on the contact page and we'll put you on the email list. Currently, there are 20 films on the site.

12/11/09- We've had a name change! I received an email from someone telling me they'd bought the name Infinity Films and as such I can't use it anymore. Well, technically it was Infinityfilms but I couldn't be bothered arguing so just changed the name anyway. From now on (until someone buys THIS name) we shall be King Size Films. Also We have a few more films that need putting up when I have the time as upload speeds are abysmal with my internet connection. Watch this space!
5/01/09- It is a sad day for us here at Infinity Films because whatever humourless prick owns the rights to Pressure by Skindred has claimed breach of copyright on our asses. I don't think it means we're getting sued... I hope. It just means that the video has been blocked on YouTube. Charming.
1/12/08- The trailer for "Gareth and Max's Top 10 Chat-Up Lines" is now up for viewing. In fact, to save hastle, I'll put it here for you.

4/10/08- Just a quick update to tell you that we are currently filming "Gareth and Max's Top 10 Chat-Up Lines", a wonderful feature full of debauchery, violence, and Gareth wearing a lovely long blue skirt. Stay tuned.

�2009 KING SIZE FILMS / SITE DESIGN BY MAX LEES / SITE HOSTED BY IAN HAWDON AT WWW.OP-EZY.CO.UK